In the sacred art of self-expression, shopping secondhand absolutely confers an elevated sense of style. Come browse the best of the twentieth century while you seek the fashion miracle that is seeking you!
BUY . SELL . TRADE .
Renewing your wardrobe is a profound spiritual practice. Release what no longer brings you joy and make room for what does! We offer cash or trade for wearable designer, vintage, and generally cool clothes. We ask that your clothes be clean and in good repair. Click the links below to schedule your appointment and learn more about our buying day.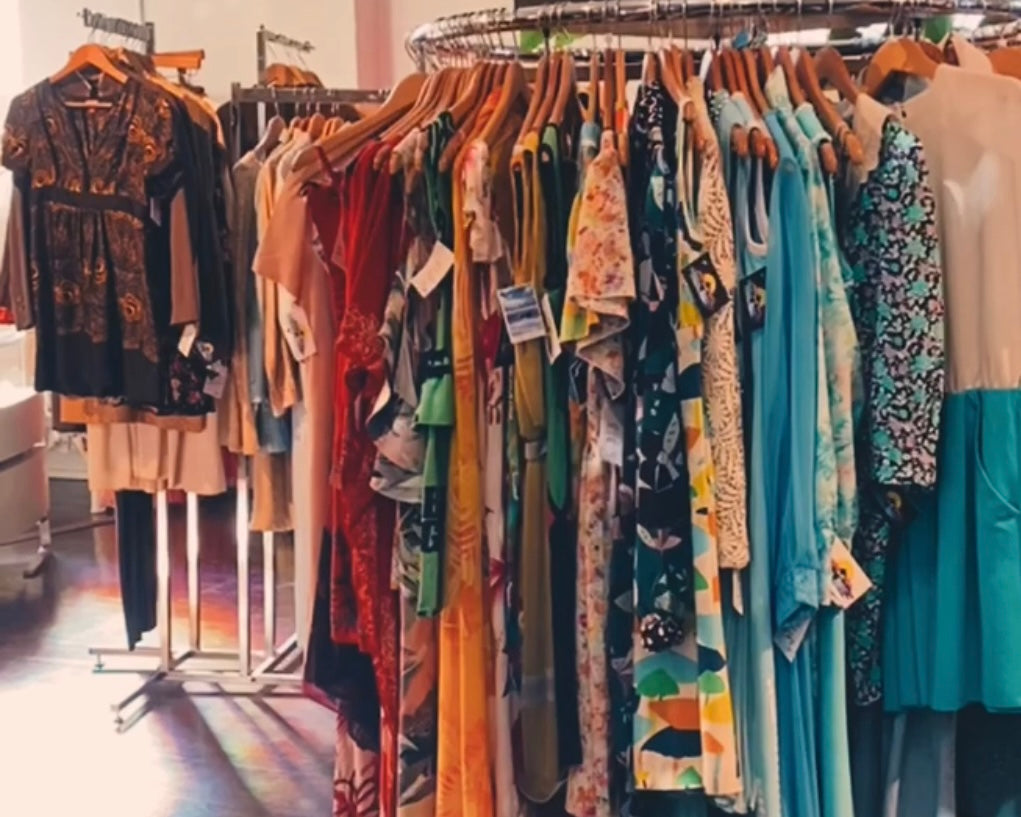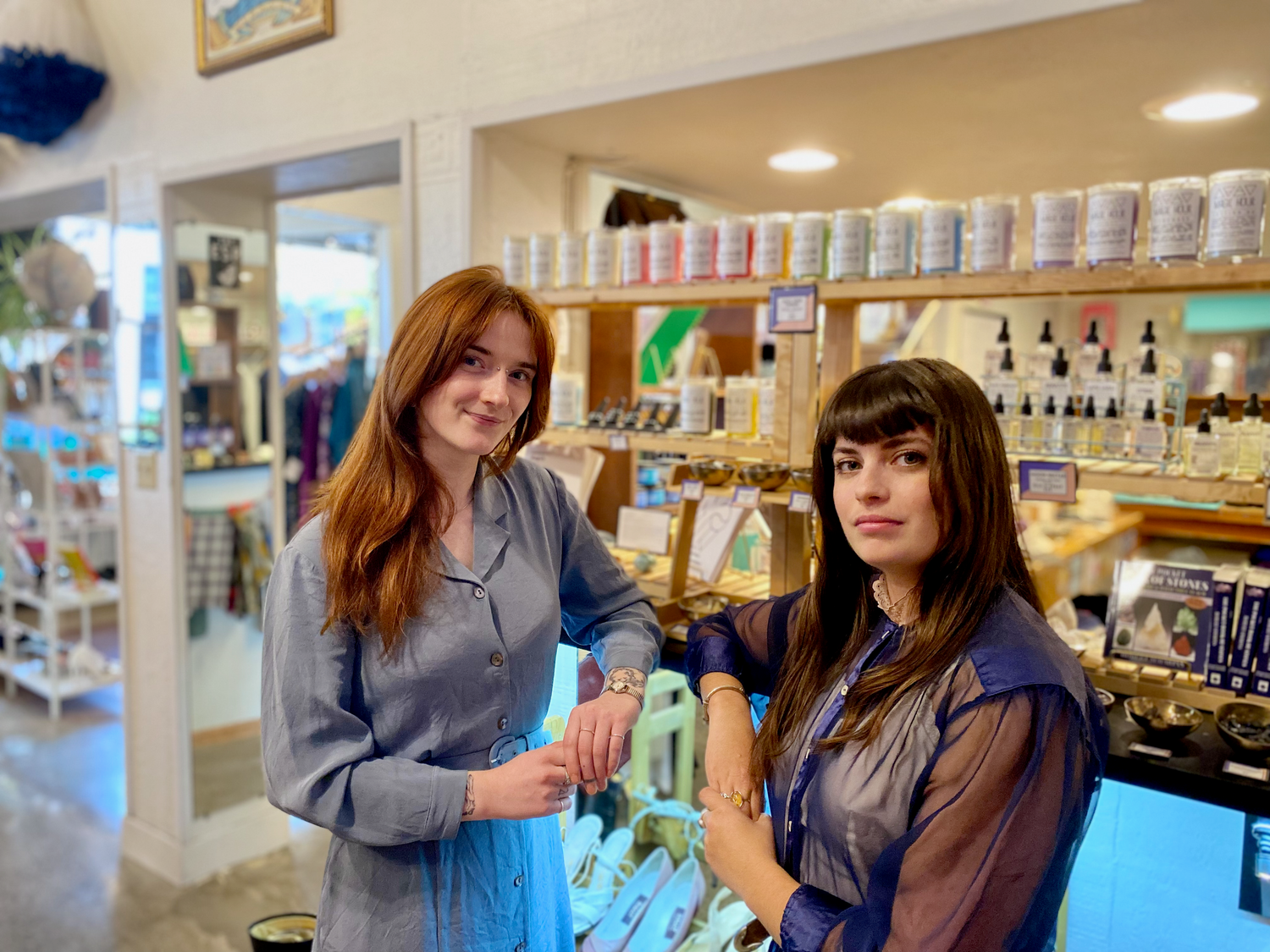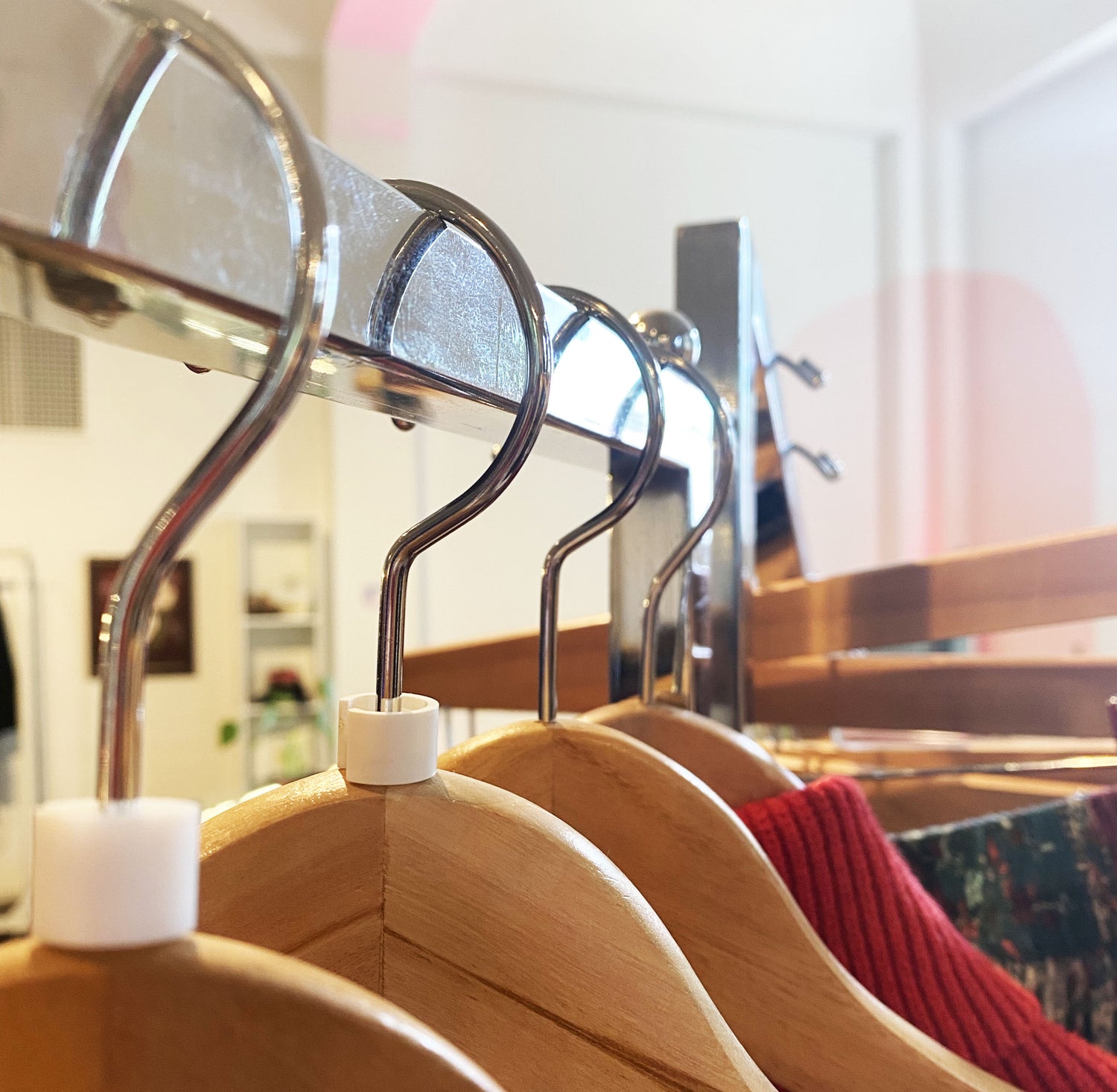 INCLUSIVE SIZING
Did you know all our XL+ clothing is marked with a white hanger size marker to indicate options at a glance? We're constantly searching for ways to improve the collection, expand choices, and host community events like our Fat Positive Clothing Swap. We will continue to build this resource as more size inclusive offerings hit the market.
Have an idea? Let us know.
REVIEWS
The best vintage clothing store I've been to in Portland. Beautifully curated, with prices ranging from $5 to over $100 (most in the $20ish range, from what I saw). The space is airy with ample natural light and cute areas to try things on.

— Ellen H

I love that their clothing selection is size inclusive and integrated on the racks instead of shoved to the back on a special "plus size" rack. It's a first for me to experience that as a plus size person and it felt so good! I can't wait to frequent this spot and find more treasures.

—Elizabeth W

Psychic sister is the best clothing store in Olympia bar none. I can spend hours in the shop and their prices and clothes are impeccable… I love this place!

—Jessica I